About Bex by Design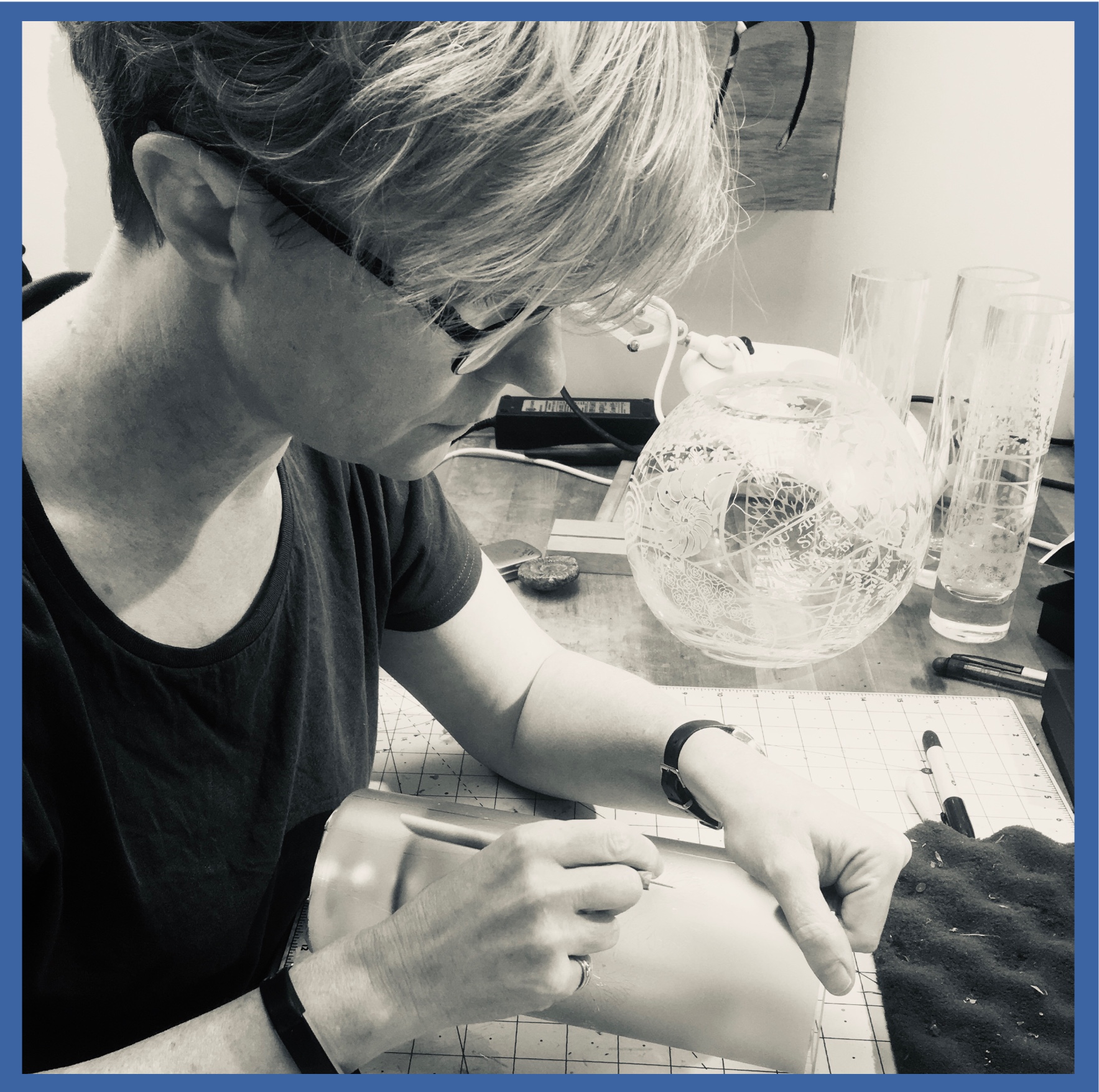 Bex by Design is me, Becky Harris Cowley, and I have been sandblasting glass in my workshop in Epsom, Surrey, for over 10 years. I design and sandblast all glass myself, from single drinking glasses to larger pieces and multiple items.
I have been fascinated by glass for as long as I can remember, from stained glass windows to the mesmerising rainbows cast by the cut glass stopper in my grandparents' decanter. I made stained glass for a few years but in 2003 I attended a sandblasting course at Lead and Light in London and I was hooked. I vividly remember coming home on the train with my first piece of sandblasted glass and knowing that this was what I was going to do. It took me a few years but I gathered the equipment, built a workshop at the end of the garden from reclaimed materials and got started.
From the delicacy of light shading to deep blasting into the heart of the glass I am driven by a desire to share my love of the medium and the endless possibilities of sandblasting. Please feel free to contact me at [email protected] about your glass needs, I love making your ideas a reality!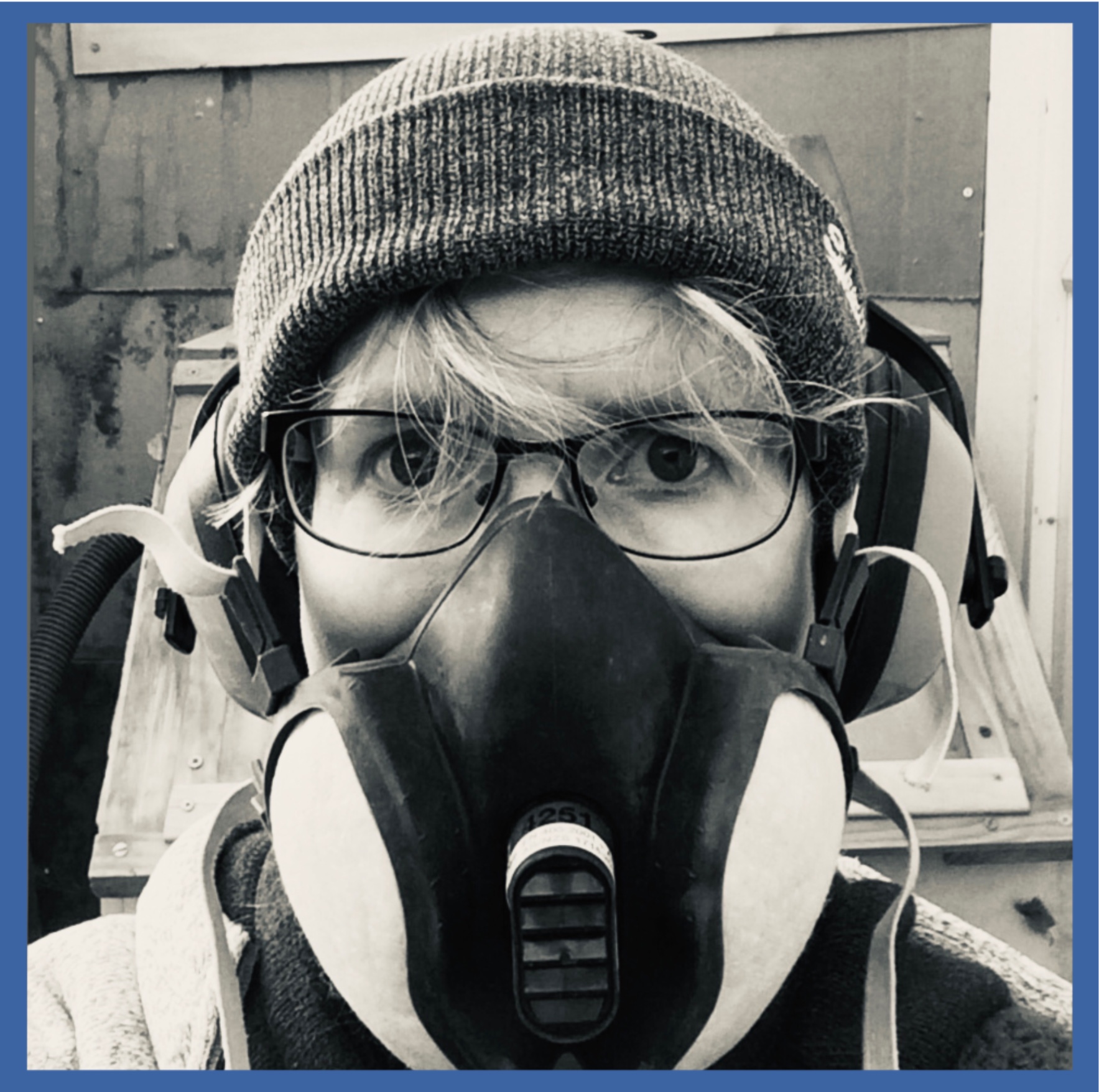 Ready to sandblast your glass!